Justifying a Moral Duty to Vote is a Lot Harder than You Might Think
[ad_1]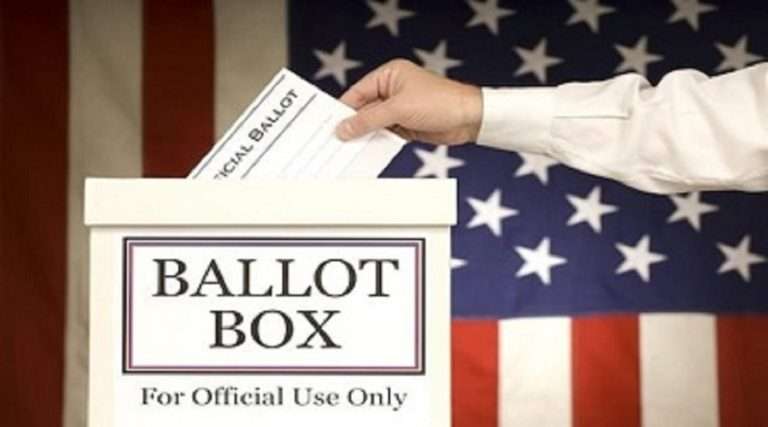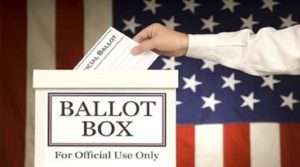 In the midst of the 2020 election, Americans are bitterly divided over a wide range of political issues. But there is broad agreement that we have a duty to vote, if at all possible—at least barring some kind of dire exigent circumstances. The idea that we have a moral duty to vote is so taken for granted that many think that it's just obviously right, and don't bother to provide an argument for it. But, as it turns out, the existence of a moral duty to vote is far from obvious, and justifying it turns out to be much harder than many people think. Georgetown political philosopher Jason Brennan, a leading academic critic of the idea, has a good summary of the reasons why it is difficult to defend well:
1. Overcome the particularity problem: It's not enough to point to some general duty, G, which you argue people possess, and then to point out that voting is a way of satisfying G. It's not even enough to show that voting is the best way to satisfy G. You need to show voting is the obligatory way of satisfying G.

For instance, suppose someone says, "You should exercise civic virtue, therefore vote!" The problem–which should be obvious but for some reason isn't–is that there are lots of ways of exhibiting civic virtue other than by voting. Indeed, voting isn't even especially good.

Even if voting were the best, that wouldn't obviously make it obligatory. Suppose you have a duty to do productive work…. Maybe the best job you could take, given your talents, is medical doctor. But that doesn't mean you are obligated to be a medical doctor…..

2. You need to deal with bad voters and bad voting: Most defenders of the duty to vote think there is merely a general duty to vote some way, not a specific duty to vote well, for the better side. But then your argument for a duty to vote nevertheless needs to explain, carefully, why the voters for the worse parties or worse candidates aren't doing something morally bad and wrong…..

Many of the supposed arguments for a general duty to vote seem to imply that you must vote well, not merely that you must vote.

3. You need to follow the consequences of your argument. For instance, as [Geoffrey] Brennan and Lomasky have pointed out, one popular argument for a duty to vote leads to absurd conclusions. "If no one voted, it'd be a disaster, therefore you should vote." First, it wouldn't be a disaster, but secondly, notice the argument works even better for farming: "If no one farmed, we would all starve to death, therefore you should be a farmer…."

4. Don't magically assume that voters know the right way to vote and that voting well is easy. It isn't. Read up on voter psychology, which says most people just follow what others do and for most people, politics is not about policy…. Consider how hard it is to be informed, not merely of the particulars, but of the social science needed to understand causation. Consider how difficult it is to predict what politicians will do if elected….
All of the above points are well taken. I would add a few more.
First, if you want to argue not only that you have a duty to vote, but that voting should be made mandatory, you have to meet an even higher burden of proof. In addition to showing that there is a moral duty to vote, you must prove that it is an important enough duty to justify coercive enforcement, with all the attendant risks that go along with the use of force by the state.
For example, if the authorities are going to track down and arrest violators (or even just impose fines on them), you will increase the number of encounters between citizens and police where they latter might use excessive force, engage in racial profiling, or commit other abuses. The benefits of mandatory voting, whatever they might be, have to be great enough to outweigh these very real costs.
Second, let's say that your goal in promoting increased turnout is to make sure that the "right" party or candidate wins. For example, perhaps you believe that the Democrats have far better policies than the Republicans, and they are more likely to win if there is higher turnout. That's a perfectly reasonable view! But if that is your reason for urging more people to vote, you are not actually making an argument for a general duty to vote. You're just saying it would be good if more people voted conditional on their voting the right way. If conditions changed such that higher turnout benefits the "wrong" party rather than the right one, you should (if you are consistent) prefer lower turnout in that world. Consider the following two hypothetical scenarios:
A. Turnout is very high (say 90%) but your preferred party and policies almost always lose. The quality of government policy is considerably worse than it would be if election outcomes were different.

B. Turnout is much lower (say 40%), but your preferred party and policies almost always win. The quality of policy is much better than it would be if turnout were higher.
If you prefer B to A, there's nothing wrong with that. But it means you either don't really believe there is a general obligation to vote, or that any such obligation is weak enough to be readily outweighed by the goal of improving public policy. It also means that most people actually do not have an obligation to vote if the real world is more like scenario B than A.
Finally, it's worth emphasizing, as Jason recognizes, that bad voting can often be worse than no voting at all. I summarized the reasons why here:
[M]ost advocates of compulsory voting [and also of a duty to vote that is not mandatory]… contend that going to the polls is a duty we owe society, in order to make the political system work better. But this overlooks crucial ways in which it might actually make the system worse. On average, those who choose not to vote are even less well-informed about politics and public policy than current voters are. If they are forced to go to the polls, they will exacerbate the already severe problem of political ignorance. When relatively ignorant voters go to the polls, they aren't doing the rest of society a favor. They are instead inflicting harm on us by making poor choices and incentivizing politicians to cater to their ignorance.
Admittedly, there are some situations where political ignorance can actually be beneficial, and ignorant voters might make better decisions than more knowledgeable ones. I discuss a few such scenarios in my book on political ignorance. But such cases are unusual exceptions. Most of the time, the most ignorant potential voters can better serve society by staying home on election day than by voting….
What is true of voters who are simply ignorant also applies to the many who may be relatively knowledgeable, but are highly biased in their evaluation of the facts they learn about, acting like "political fans" cheering on their side rather than as truth- seekers.
The problem with ignorant and biased voting is not just that it might enable the "wrong" candidate or party to win out of the choices before the electorate, but that it also reduces the quality of those choices to begin with. Politicians and parties that know they are facing a largely ignorant electorate, with lots of "political fans," are likely to run on platforms that seek to cater to that ignorance and bias. Donald Trump did so in a particularly dramatic and extreme way in 2016. But more conventional politicians also routinely use similar tactics, even if in less extreme ways. The result is a general degradation in the quality of government policy and political discourse. Whichever party ends up winning, we all end up losing compared to what might be achieved in a world where political ignorance and bias were not so seere.
There are steps people can take to become more knowledgeable and less biased voters. But those who haven't made the effort to do so may, at least in many situations, benefit society more by not voting, and instead carrying out their civic duty in some other way.
Many argue that we can overcome political ignorance and voter bias through effective use of "information shortcuts" and increased civic education. This turns out to be a much tougher task than advocates assume. I discuss some of the reasons why in greater detail in Chapters 4 and 7 of my book Democracy and Political Ignorance. But if you take this view, you at least have to concede that no one has a duty to vote unless and until they have gotten the necessary education, learned how to use information shortcuts well, or some combination of both.
One of the strengths of Julia Maskivker's important recent book defending a duty to vote is that she recognizes the force of many of the above criticisms. Among other things, she agrees that there is no duty to vote unless the person has become reasonably well-informed about the relevant issues. She in fact argues that most citizens have a duty to both vote and become well-informed. In my view, she substantially underestimates the difficulty of the latter, and the extent to which it can be overcome by a combination of shortcuts, education, and reform of the media. But even if Maskivker, it follows that most people do not have any duty to vote until such time as we have actually achieved the necessary increases in political knowledge (though they may, on this view, be morally culpable for failing to increase their knowledge).
It might still be possible to justify a moral duty to vote. But it's a much tougher task than most people tend to assume.
UPDATE: In this 2014 post, I criticized another widespread belief about voting: that if you don't vote, you have no right to complain about the results.
[ad_2]
Sanders and Schumer call on McConnell to hold hearings to fight election conspiracy theories – KTVZ
[ad_1]


Sen. Bernie Sanders of Vermont and Senate Democratic Leader Chuck Schumer of New York are calling on Majority Leader Mitch McConnell to create a new bipartisan committee focused on election integrity and schedule hearings to reassure Americans over a process President Donald Trump has repeatedly sought to undermine.
There is growing anxiety among Democrats, and some Republicans, that Trump will not only continue to sow doubt over the legitimacy of the coming election but throw the subsequent count into chaos by declaring victory before all the votes can be tallied, including the millions that will arrive by mail.
In a letter to McConnell, Sanders and Schumer quote back the Kentucky senator's own words, in which he attested to the reliability of mail-in voting by citing its successes in Oregon, Washington and Colorado, which have been using the system for years.
Trump has repeatedly questioned the validity of mail-in voting, promoted conspiracy theories questioning election security, called on supporters to act as unsanctioned "poll watchers," and suggested that the absence of a clear result by the evening of November 3 would in some way cast doubt on the eventual outcome. Key allies in powerful positions, like Attorney General Bill Barr, have followed suit. Barr has persisted in puffing up a debunked claim that ballots received by mail would somehow strip the sender of their privacy — ignoring well-established safeguards.
By escalating the matter now, Sanders and Schumer are responding to growing concern, in partisan and nonpartisan spaces, that Americans are not adequately prepared for the potential of a longer-than-usual wait for results or Trump's willingness to short-circuit the democratic process if he smells defeat.
"Democrats and Republicans in Congress must come together to ensure that we have a free and fair election where every vote is cast and counted without intimidation," Sanders told CNN, "where no one has to put his or her health in danger to cast a ballot, and where we have full confidence in the results."
The proposed hearings would invite a cross-section of election officials from across the country to testify to the security and reliability of mail-in, early- and in-person voting — subjects on which Sanders and Schumer, again, referenced McConnell's own words.
"Despite the clear security of our vote-by-mail system, some have continued to undermine it with unsubstantiated claims of voter fraud," they wrote. "As you have correctly said, people 'can vote early, you can vote on Election Day, or you can drop it in the mail,' and that voters should 'not worry about your vote not counting.'"
The minority leader and Sanders, an independent who caucuses with the Democrats, also want more detailed discussion about the fraught hours, or days, after the polls close and a real-time watch of the election horse race potentially swings from one candidate to another.
"We know a number of states may well be counting ballots for a period of time after Election Day, and that those votes may be determinative in this election," the senators wrote to McConnell. "To avoid disinformation, conspiracy theories, and suspicion about results, we must understand the likely timeline for this process."
The letter goes on to reference the recent war games-style preparations conducted by a group called the Transition Integrity Project, a bipartisan gathering of operatives and academics that made headlines when some of the outcomes of their exercises — including "both street-level violence and political impasse" — were reported on in late July.
"A bipartisan group of experts and officials have studied multiple scenarios where the outcome of the election was not immediately known. Some of these scenarios resulted in unrest and even violence," Sanders and Schumer wrote, suggesting the Senate should elevate similar discussions and familiarize the public with the uncertainties ahead. "We would like to hear from the most knowledgeable people in the country as to how we can do everything possible to make sure that the election and the period afterward is secure and peaceful."
[ad_2]
HHS official sorry for conspiracy theory video
[ad_1]

HHS supported Caputo, with a statement that called him a critical, integral part of the presidents coronavirus response, leading on public messaging as Americans need public health information to defeat the COVID-19 pandemic.
There was no immediate statement from the White House.
Attempts to reach Caputo were unsuccessful.
On Capitol Hill, Sen. Patty Murray, D-Wash., called on Azar to fire Caputo, accusing the spokesman of trying to interfere with CDC reports to the medical and scientific community, as well as the public at large. And Senate Minority leader Chuck Schumer, D-N.Y., called on Azar himself to resign, citing interference with the CDC as one example of what he termed the administration's failures.
Officials at CDC have privately complained of recent efforts by political appointees at main HHS to try to edit or press for changes in the agency's weekly MMWR publications, a go-to resource for public health professionals.
MMWR articles are technical, but they reveal telling details. One published earlier this year noted that while Trump's travel restrictions dramatically reduced travel from China in February, nothing was being done at that time to restrict travel from Italy and Europe, where the coronavirus was spreading widely and rapidly. Analysis of virus samples from hard-hit New York in March suggested it was introduced there from Europe and other parts of the U.S., the CDC article reported.
Caputo is an unswerving Trump loyalist. His recent book, The Ukraine Hoax, claims the presidents phony impeachment was rooted in a vast conspiracy.
[ad_2]
unwinona:This is exactly what conspiracy theorists and anti-vaxxers have done with their HIV/AIDS…
[ad_1]


unwinona:
This is exactly what conspiracy theorists and anti-vaxxers have done with their HIV/AIDS and Polio narrative (among others), only we're seeing it escalated to weeks and months instead of years or decades.

[ad_2]